Archive for Neve Campbell
You are browsing the archives of Neve Campbell.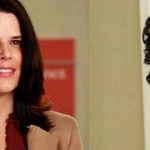 Neve Campbell has been doing the interview rounds for her role in the new TV Movie An Amish Murder. Expectedly, she was asked about Scream 5. Expect variations of the same answer. But Collider did go the extra mile by asking her about her reunion with Patrick "Kincaid" Dempsey for an episode of Grey's Anatomy.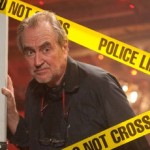 While the lead-up to Scream 4 saw many production photographs released – or escape, in some cases – a few were held back. Now that we're in the post-release era, it was only a matter of time before the strays floated into our grubby mits. Sidneyloverboy located seven of them* and kindly shared. Click for [...]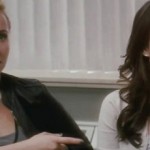 While we float in the zone between theatrical and home release of Scream 4, here's what we've gathered since our last DVD article. First off, yesterday saw the audio commentary recorded by Wes Craven and cast members, as announced by the director himself.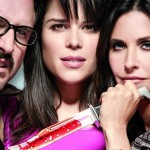 "F**k you both!" Sidney shouted to Stu and Randy when they accused each other for being the killer in Scream.  The cast of Scream 4 recently spoke to MTV and gave their reasons as to why their character is not the killer!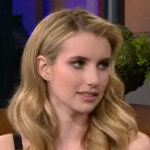 The latest talk show appearances of Emma Roberts, Neve Campbell and other new & recent Scream 4 media videos kicking around our inbox today, ready to break your web browser. In other words: video heavy!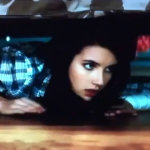 Fresh from Emma Roberts on Leno this evening (and hopefully we'll have video of that shortly) comes the latest Scream 4 clip which cuts no corners on action. Yes, the classic staircase chase is back!