Archive for Neve Campbell
You are browsing the archives of Neve Campbell.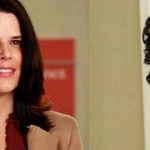 Neve Campbell has been doing the interview rounds for her role in the new TV Movie An Amish Murder. Expectedly, she was asked about Scream 5. Expect variations of the same answer. But Collider did go the extra mile by asking her about her reunion with Patrick "Kincaid" Dempsey for an episode of Grey's Anatomy.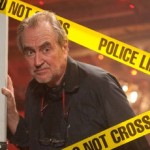 While the lead-up to Scream 4 saw many production photographs released – or escape, in some cases – a few were held back. Now that we're in the post-release era, it was only a matter of time before the strays floated into our grubby mits. Sidneyloverboy located seven of them* and kindly shared. Click for […]