Archive for Neve Campbell
You are browsing the archives of Neve Campbell.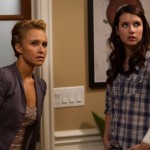 Oh look, new Scream 4 photos! Heavily watermarked, but they're not hidden on the corner of a magazine cover either. So what do we got? Confrontations in a classroom, a parking garage, a barn and now a house. We're guessing that's a Stab Drinking Game going on in the bottom pic which resulted in the […]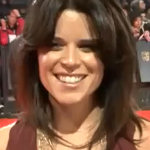 Absolute Radio managed to catch and keep Neve Campbell's attention for a little one on one at the BAFTA Awards in Campbell's adopted home of the UK. So what did Scream 4's "victim royalty" have to say?