Archive for Neve Campbell
You are browsing the archives of Neve Campbell.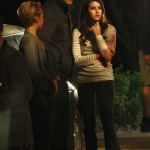 Some fantastic pics to come out of the past night or two – and here are some HQ's from filming and between filming. Try and guess which is which, it'll be funny if the chip eating is part of the scene. But onto business. There has been a fight – and damage has been taken.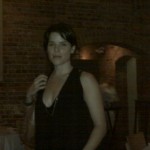 Ann Arbor.com reports Lillard is in MI to shoot Scream 4. Say, what?