Archive for Neve Campbell
You are browsing the archives of Neve Campbell.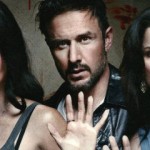 Some lucky readers are already getting their bloody mits on Friday's Entertainment Weekly, and here's the complete rundown as well as a new official still of Gale showing Deputy Judy Hicks (Marley Shelton) which Riley really calls the shots in Woodsboro.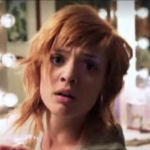 Our recently documented PC meltdown threw our productivity out the window like SMG, so we're quickly making up for lost time. Also our new reporting team seems to have been snuffed out by Ghostface. Here's your up-to-date Scream 4 playlist!