Archive for Nico Tortorella
You are browsing the archives of Nico Tortorella.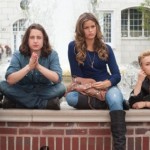 The MPAA didn't order any cuts to Scream 4, but a major amount of material was removed by Team Scream themselves. In a multi-part series of articles, Scream-Trilogy tells you – and shows you – what was left on the cutting room floor. Today we dissect an excised ensemble scene.