Archive for Nico Tortorella
You are browsing the archives of Nico Tortorella.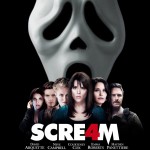 In the past we've theorized that while the US seems to be focusing on simple, direct concepts for its Scream 4 posters, other countries have their own promotional requirements, so it was only a matter of time before a cast poster turned up somewhere out there in the globe. And the winner is: Mexico!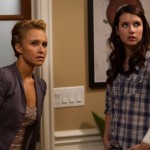 Oh look, new Scream 4 photos! Heavily watermarked, but they're not hidden on the corner of a magazine cover either. So what do we got? Confrontations in a classroom, a parking garage, a barn and now a house. We're guessing that's a Stab Drinking Game going on in the bottom pic which resulted in the […]