Archive for Official Stills
You are browsing the archives of Official Stills.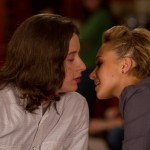 Dimension Films have released four new Scream 4 photos that tease on a number of potentially deadly – and romantic – fronts. There has been some debate on if some of these are spoilery… but we don't think so. More on that subject later today. Source: IVillage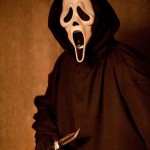 Until we have Entertainment Tonight coverage for you, enjoy these new official Scream 4 photos – a Ghost in the garage, plus Wes Craven and Courteney Cox on set.