Archive for Official Stills
You are browsing the archives of Official Stills.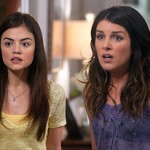 You want to know what's been fun? Deciphering who is who among Scream 4's Sexy Six (Shenae Grimes/Lucy Hale, Kristen Bell/Anna Paquin, Aimee Teegarden/Britt Robertson). All were hired for cameos towards the end of an extended shooting period last year, and in pairs – hinting at opening scene participation for some.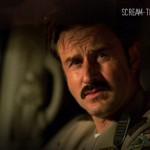 After audible fan outcry, the incomplete cast/crew section of the official Scream 4 site has been temporarily removed – well the link to it, anyway – replaced with "Coming Soon". An unintended loss of this move were some brand new photos on the animated Flash pages – hidden in plain sight, you might say.