Archive for Official Stills
You are browsing the archives of Official Stills.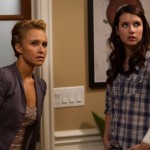 Oh look, new Scream 4 photos! Heavily watermarked, but they're not hidden on the corner of a magazine cover either. So what do we got? Confrontations in a classroom, a parking garage, a barn and now a house. We're guessing that's a Stab Drinking Game going on in the bottom pic which resulted in the […]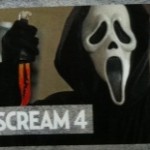 Hot on the heels of the new Fangoria Ghostface pic we showed you this week comes another small piece of an official still via the cover of April's Empire Magazine.