Archive for Photos
You are browsing the archives of Photos.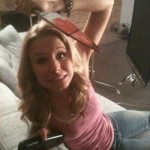 Scream 4 may have had its share of trouble behind the scenes, but that doesn't mean there weren't plenty of smiles and sunshine going around. Here are a few of them.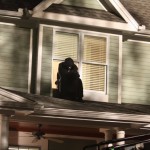 Here's a decidedly unique Scream 4 behind-the-scenes photo taken by Wes Craven and released by Fun World's R.J. Torbert through Twitter. It depicts Ghostface relaxing between takes. A rare moment of vulnerability for the usually energized killer.