Archive for Photos
You are browsing the archives of Photos.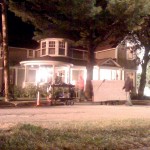 September is about to begin and Scream 4 will shoot for its third and final month. Eyewitness photos have been thin this week, as Bananadoc is on vacation (a rumor persists that it's a front – he really slipped on a banana peel while photographing a major death scene and is now recuperating in hospital).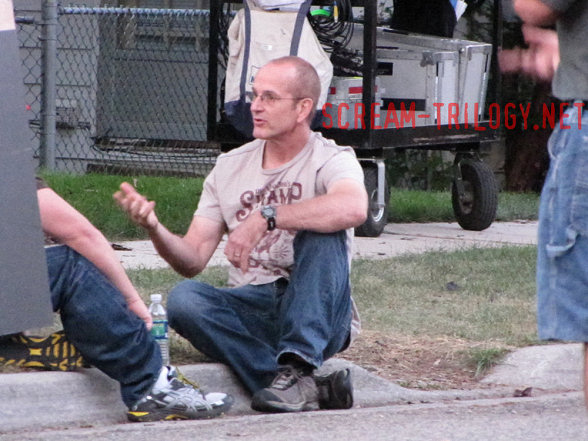 Yesterday we posted a glimpse of Ghostface and posited that the performer was stuntman Dane Farwell, returning from Scream and Scream 2. Thanks to Bananadoc we now have visual confirmation – that's Farwell sitting there, rehearsing for a scene in Scream 4 where Ghostface starts reciting poetry as a new method of torture.