Archive for Photos
You are browsing the archives of Photos.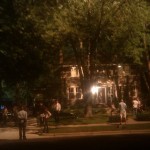 Scream 4 has set up in the Burns Park area and apparently will be there for a while. Here are 3 x videos for your enjoyment.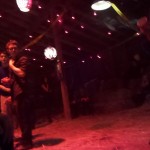 Wes Craven dropped word that Team Scream was "Back at the barn. 82F, 75% humidity. Tonight we will fire shots into the corn field for paparazzi."Yowza! He is of course, referring to the Stab-A-Thon location they were recently hanging out with fake corpses at.