Archive for Photos
You are browsing the archives of Photos.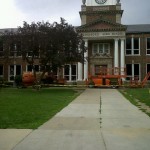 Here is the completed Woodsboro High School. We wonder what "Remembrance Week" refers to? Hmm…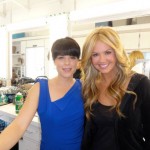 Neve Campbell gets more elegantly beautiful with age. Here she is with a new hairstyle and alongside cameoing Access Hollywood host Nancy O'Dell returning from Scream 2 and 3. Some preliminary footage (most likely second-unit) appears to have been shot today.