Archive for Photos
You are browsing the archives of Photos.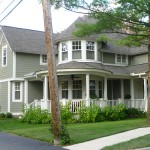 According to Bananadoc, "Our sources suspect that this is the house for the First Kill(s) of Scream 4."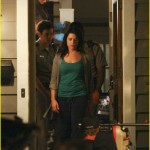 It may be Sidney during a scene. It may be Neve between a scene. But you can bank money on the Prescott lass showing her 'shame face' in Scream 4 when the shit hits the fan – last seen in Scream 3 when Cotton was reported dead and in Scream 2 when Derek was being [...]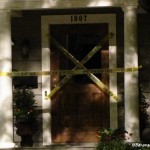 You know it's a good night on the Scream 4 set when before a take someone yells, "And now with the blood," and people arrive carrying armfuls of paper towels. The body count goes up in Woodsboro?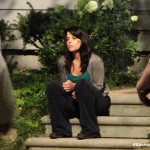 I keep getting asked questions about Neve. Everyone loves Neve, or Sidney, or both of them. There's much debate about her outfits. Does she wear anything other than that pink dress she wore to the book signing? Don't those shoes look a little familiar (or are they just comfortable!)? Have you seen her fight Ghost [...]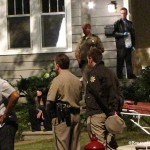 There seems to be a lot of the cast still alive in Ann Arbor. Blood-stained and traumatized, maybe, but most seem to still be standing. Even with a New Decade and New Rules, chances are that a few of the cast we have come to know and love over the last weeks, won't be making it [...]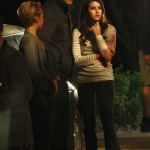 Some fantastic pics to come out of the past night or two – and here are some HQ's from filming and between filming. Try and guess which is which, it'll be funny if the chip eating is part of the scene. But onto business. There has been a fight – and damage has been taken.