Archive for Shenae Grimes
You are browsing the archives of Shenae Grimes.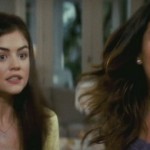 How would you feel being asked to leave an early screening of Scream 4 with the cast at Wes Craven's house?!  Actress Shenae Grimes experienced this first-hand and shared with Zap2it all of the details.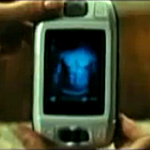 We frequently update older video-based articles when better sources become available, but this isn't always apparent to those outside our Twitter stream. So here's a gentle nudge for a reasonably high quality copy of Scream 4 movie clip #5 featuring Sherrie & Trudie discussing Tatum (not Riley). Roll clip!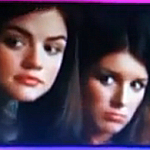 Updated with higher quality. We've got a lot of Scream 4 video action today so let's get to it. Fifth clip! Just aired on Chelsea Lately. Listen to that Williamson dialogue roll off the tongues of Shenea Grimes and Lucy Hale. Delicious!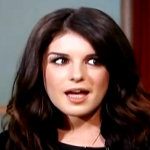 Hollywood 411's very brief video interview with Shenae Grimes asks her about scream method-acting. Chick was in Tokyo during the recent earthquake – you'd think that would be something to inquire after. Following that there's some Courteney Cox/David Arquette q&a – the mental image of Arquette running around in Gale's outfit is just too much!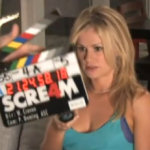 Is today video today? I think it's video day. Four official behind-the-scenes videos covering an even greater number of scenes being shot. The definition of spoiler continues to blur as Dimension release footage containing surprises many fans feel best left to the film itself. But we secretly want to see, don't we?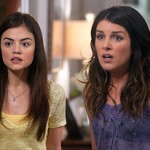 You want to know what's been fun? Deciphering who is who among Scream 4's Sexy Six (Shenae Grimes/Lucy Hale, Kristen Bell/Anna Paquin, Aimee Teegarden/Britt Robertson). All were hired for cameos towards the end of an extended shooting period last year, and in pairs – hinting at opening scene participation for some.