Archive for Shenae Grimes
You are browsing the archives of Shenae Grimes.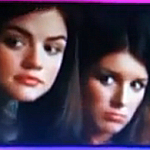 Updated with higher quality. We've got a lot of Scream 4 video action today so let's get to it. Fifth clip! Just aired on Chelsea Lately. Listen to that Williamson dialogue roll off the tongues of Shenea Grimes and Lucy Hale. Delicious!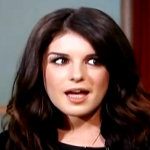 Hollywood 411's very brief video interview with Shenae Grimes asks her about scream method-acting. Chick was in Tokyo during the recent earthquake – you'd think that would be something to inquire after. Following that there's some Courteney Cox/David Arquette q&a – the mental image of Arquette running around in Gale's outfit is just too much!