Archive for Shenae Grimes
You are browsing the archives of Shenae Grimes.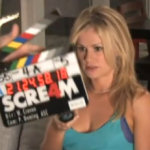 Is today video today? I think it's video day. Four official behind-the-scenes videos covering an even greater number of scenes being shot. The definition of spoiler continues to blur as Dimension release footage containing surprises many fans feel best left to the film itself. But we secretly want to see, don't we?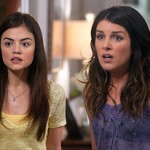 You want to know what's been fun? Deciphering who is who among Scream 4's Sexy Six (Shenae Grimes/Lucy Hale, Kristen Bell/Anna Paquin, Aimee Teegarden/Britt Robertson). All were hired for cameos towards the end of an extended shooting period last year, and in pairs – hinting at opening scene participation for some.