Archive for Shenae Grimes
You are browsing the archives of Shenae Grimes.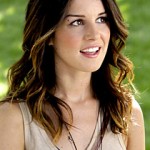 TV Guide interviewed Shenae Grimes about 90210 but dropped the requisite Scream 4 question. As expected, nothing juicy was revealed – but now that we've seen the teaser, there may be a good reason for that beyond the usual hush-hushity. Does Grimes play a "real" character or a "fictional" one in the world of Stab?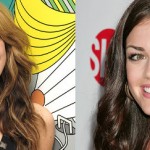 Scream 4 continues to prove itself to be 2011's big talent farm, constantly surprising jaded spoilerhounds along the way. Hot young actresses Shenae Grimes (90210) Lucy Hale (Pretty Little Liars) have been spotted on set. Here are the pics and our commentary on what it could all mean.