Archive for Spoilers
You are browsing the archives of Spoilers.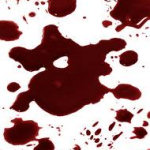 Today two images were located, posted last year on August 8 and clearly from the set of Scream 4 with a known actor/character in a gory state, thus setting off death-scene spoiler alarms anywhere. More disturbingly, the featured actor is being credited/blamed for the leakage. This bothers us and demands a few facts.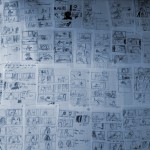 This was dug up by leading comic newsite Bleeding Cool, what they claim to be a whole bunch of very rough storyboards from Scream 4. As always, suspect everything. But supposing it's legit…