Archive for Stab
You are browsing the archives of Stab.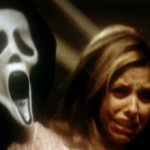 Scream (1996) was hailed as a breath of fresh air in its reinvention of the slasher film and success in rising above the cliches and tropes that helped kill the subgenre in the first place. a stark contrast to Scream 3 (2000) which was heavily criticized as succumbing to the silly tricks the original had […]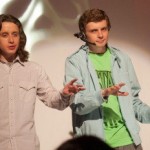 Just received mine yesterday, this fine replication of the tshirt worn by Robbie in Scream 4. It was put together by fan Nick Meece and is available through Cafepress for USD $15.99. Unofficial, but pending official Scream tees, demand will always attract supply.