Archive for Stab
You are browsing the archives of Stab.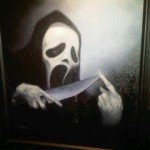 David Arquette posted the following photos… now, both are from real artists (by Dan Harding and Christine Benjamin) but we could not locate them in their respective online galleries so the question is, were they commissioned for use in Scream 4?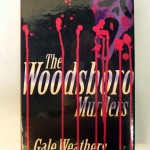 Behold, The Woodsboro Murders book as featured in Scream 3. It was auctioned off for Bob and Harvey Weinstein's The Max Foundation charity at some point. While the win estimate was $500 – $1,500, it went for merely $400 – now that's a steal. Or one hell of an engagement present.