Archive for Stab
You are browsing the archives of Stab.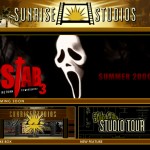 Did you know Billy Loomis' father Hank once worked at Sunrise Studios, the company that ruined Maureen Roberts and would later create Stab?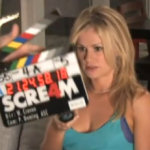 Is today video today? I think it's video day. Four official behind-the-scenes videos covering an even greater number of scenes being shot. The definition of spoiler continues to blur as Dimension release footage containing surprises many fans feel best left to the film itself. But we secretly want to see, don't we?