Archive for Still Screaming
You are browsing the archives of Still Screaming.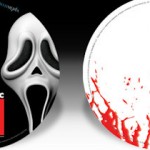 The Still Screaming documentary featured on the Scream blu-ray collection was something I personally learned a lot from. Some if you out there might feel stuck in an obsessive Scream 5 hunger loop but hey, here's some new Scream stuff that's essential viewing if you crave more details on the production of the trilogy.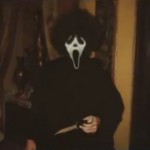 The Scream 5-film Blu-Ray collection is officially available in USA today! We know hardcore Screamers will more than likely dig straight into the two documentaries Scream: The Inside Story and Still Screaming.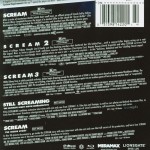 The Blu-ray box hits on Tuesday. With the front cover being a simplistic affair, the back runs along the same lines. Being so text-heavy, it is somewhat handicapped by leaving out listings for the extras contained within – but thankfully don't sell Still Screaming and Scream: The Inside Story too short.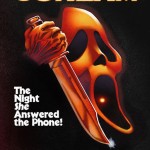 It's exactly one week until the Scream Blu-Ray Boxset's September 6th release. It contains Scream, Scream 2, Scream 3, Scream: The Inside Story and Still Screaming: The Ultimate Scary Movie. That's a lot of screaming.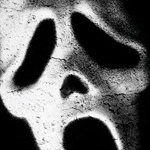 Reader YKYMF did us all a kindness by contacting Lionsgate directly to get some answers about the upcoming trilogy set. He was able to obtain some running time info that makes a well-built boxset even better.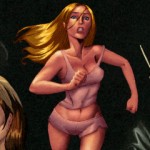 Oh yes, this I like. If you've wondered if the upcoming Scream trilogy blu-ray box set was going to have any new extras, and also when the Still Screaming feature-length documentary was coming out, it's a two-birds-one-stone situation as it was announced today that Still Screaming will be contained with the Scream BD set on [...]