Archive for TV Spots
You are browsing the archives of TV Spots.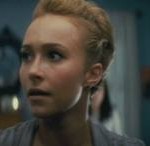 New week, new clips! We start off with Hayden, Emma, Ghostface and… Shaun of the Dead? Like most of the clips, this is edited differently than it plays out in the film so don't hold yourself back from giving it a watch. Pssst, let's also sneak in this new TV spot. It appears to be [...]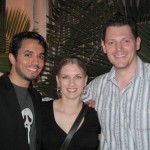 Life after Inside Story: Scream? Wes Craven's fan poster contest results? A new Scream 4 TV spot? Video of David Arquette on Leno? It's one of those, right? …All of the above!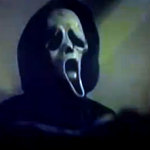 We don't consider anything officially released to be a spoiler because that's a slippery slope of subjectivity to go down, but we can imagine a small exchange in this new TV Spot might lead spoilerphobes to swear off television until April 15!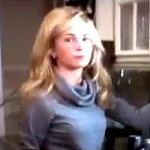 Our TV Spot scooper Charlie dropped us in the latest video which has at least two new standout shots: Marnie (Brittany Robertson) opening a cupboard and Ghostface dropping onto Rebecca's (Alison Brie) vehicle. He's not playing around anymore!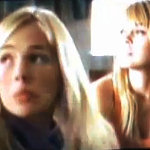 http://www.youtube.com/watch?v=D0WSQzZIp-c The new Scream 4 TV Spot (American, Canadian, who cares as long as they end up on the net. Just sayin') offers several noticeable new shots including Aimee/Britt on a couch (uh oh), Shenae/Lucy investigating a strange noise or something, and others… but it's an odd cutaway to wind chimes that got to us.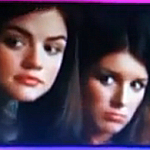 Updated with higher quality. We've got a lot of Scream 4 video action today so let's get to it. Fifth clip! Just aired on Chelsea Lately. Listen to that Williamson dialogue roll off the tongues of Shenea Grimes and Lucy Hale. Delicious!