Archive for TV Spots
You are browsing the archives of TV Spots.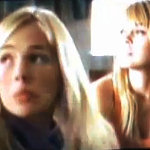 http://www.youtube.com/watch?v=D0WSQzZIp-c The new Scream 4 TV Spot (American, Canadian, who cares as long as they end up on the net. Just sayin') offers several noticeable new shots including Aimee/Britt on a couch (uh oh), Shenae/Lucy investigating a strange noise or something, and others… but it's an odd cutaway to wind chimes that got to us.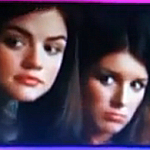 Updated with higher quality. We've got a lot of Scream 4 video action today so let's get to it. Fifth clip! Just aired on Chelsea Lately. Listen to that Williamson dialogue roll off the tongues of Shenea Grimes and Lucy Hale. Delicious!