Archive for Website
You are browsing the archives of Website.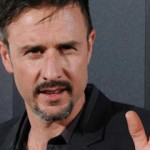 Scream 4's release in 2011 made that year the peak of Scream's resurgence. But what came next? Like the comedown of any high, 2012 was substantially quieter, but not without movement. Premature sequel & TV news, cast & crew Tweets and… an anniversary. Before you look forward you must look back. Or something like that.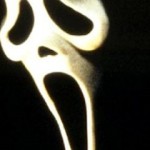 Just a heads-up for our regular visitors – Scream-Trilogy.net may experience downtime from December 19 onwards. This might not be news to some, as many months throughout 2012 have seen disappearances of the website, and with this upcoming one seeming lengthy, possibly permanent, I wanted to address this.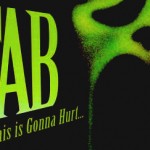 If Scream-Trilogy.net existed within the Scream films, what would that website be? StabFlix is the answer…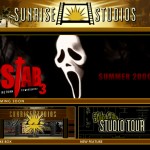 Did you know Billy Loomis' father Hank once worked at Sunrise Studios, the company that ruined Maureen Roberts and would later create Stab?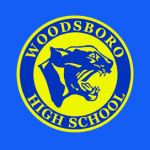 Updated: The Woodsboro High website is fan-made. A disclaimer has now been added to their footer and the store/merchandise items being sold removed. It appears Dimension came down on them like a ton of bricks.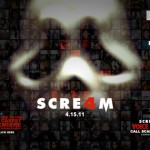 www.scream-4.com has finally opened – we mean really opened. In addition to the expected materials, there are several new media offerings like wallpaper and a Facebook component that, in theory, should personalize your experience (and look, Sidney Prescott has her own account! Pacification for those that have always wanted to communicate with fictional characters). While [...]