Archive for Wes Craven
You are browsing the archives of Wes Craven.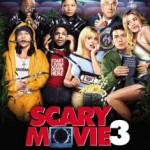 Tip your hat to Wes Craven. Like the Scream 4 cast members he's doing the press rounds, but as director many of the promotional responsibilities are on his shoulders. And he manages to give thoughtful responses to every question. Here are four broached topics in recent interviews that struck us as particularly quote-worthy!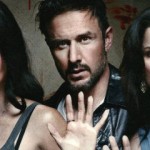 Some lucky readers are already getting their bloody mits on Friday's Entertainment Weekly, and here's the complete rundown as well as a new official still of Gale showing Deputy Judy Hicks (Marley Shelton) which Riley really calls the shots in Woodsboro.